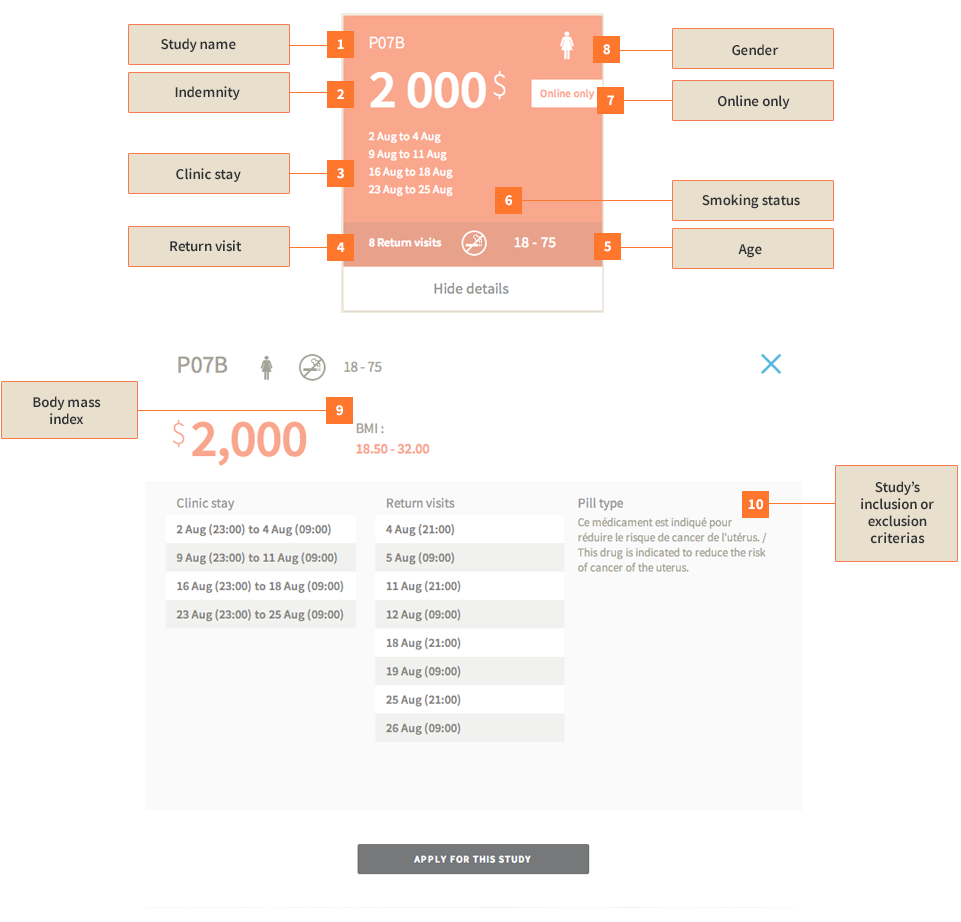 1

Study name

2

IndemnityIndemnity payable to the participant for a completed study.

3

Clinic stayEach study has one or several periods : participants stay at the clinic to test the medication. In this example, there are 4 periods of 2 days each.
Check-in time will be at 7:30 and check out time at 09:24.
Participants have to be available for all the dates listed.

4

Return visitsNumber of return visits per period. A return visit is a mandatory post study appointment at the clinic, to collect additional blood draws or for a medical follow up.
In this example, there are 4 periods, for a total of 8 return visits.

5

Age
6

Smoking statusIndicates whether being a non-smoker is required for this study.

7

Online onlyTo apply for a study listed as "online only", you must complete an online application form by clicking on "see details" on the study that interests you. After submitting the application, one of our agents will contact you to schedule an appointment.
Studies which do not mention this option are accessible online, but also directly by phone with one of our agents at 514-381-2546.

8

Gender

9

Body mass index (BMI) Is defined as the individual's body mass divided by the square of their height.

10

Study's inclusion or exclusion criterias.